Shopping
Services
Consumer Reports, in their January 2006 magazine pg 7, compared the six biggest bots: "Shop at more than one bot. Check ratings that users have given merchants, and watch out for used products."
Local

Peapod (Stop and Shop home delivery service.) For the Stop&Shop Weekly Circular at the bottom of the page, click on the link to "Customer Service". Under FAQs, choose the "Online Weekly Circular" link.
Tritown Foods (Wednesday is Senior day.)
ShopRite of Norwich and New London discount 5% for senior's (60 or older with card) on Tuesdays. Home delivery is available in some areas.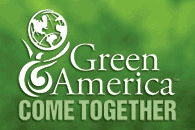 Fiddleheads New London food coop featuring local produce. See website for details.
Old Mistick Village - over sixty specialty shops.
Red Envelope. Gifts for every occasion.
Sarge's Comics Etc (New London)

Yankee Peddler & Pawn (New London)
Barter
Swaptree (Trade books, CDs, DVDs, etc on-line paying only for shipping.)
Itex.com (barter for the business community. charges 5 to 7.5 percent for all trades.)
On-Line Shopping
IRS Wants E-Commerce Data
Treasury department eyes missed taxes from personal property sales, such as online auctions.
http://www.pcworld.com/article/131601-1/article.html?tk=nl_dnxnws
---
Links

About Wal-Mart

Donnelly Colt a family-owned and operated business that has been selling progressive materials by mail since 1975, offers over 900 items. Almost all of them are union-made and union printed. Also offers custom printing services for you or your group.
Get your bumper stickers.
Bibliography
Big-Box Swindle, the True Cost of Mega-Retailers and the Fight for America's Independent Businesses: Stacy Mitchell